Bose not honouring replacement
Thank you for contacting Bose! Please tell us how we can assist you.  
12:34 PM 
Thanks 
12:34 PM 
I have a pair of QC 15 
SN : 061399z33160089ac 
12:34 PM 
Welcome to Bose support! My name is Charles, I am here to assist you.  
12:34 PM 
the power connector to the battery ( Spring ) has ditachted from the contact 
12:35 PM 
I sincerely apologize for the inconvenience caused to you. Sure, I can help you with that. 
12:35 PM 
Could you please share the picture for the better understanding. 
12:36 PM 
sure 1 minute 
12:36 PM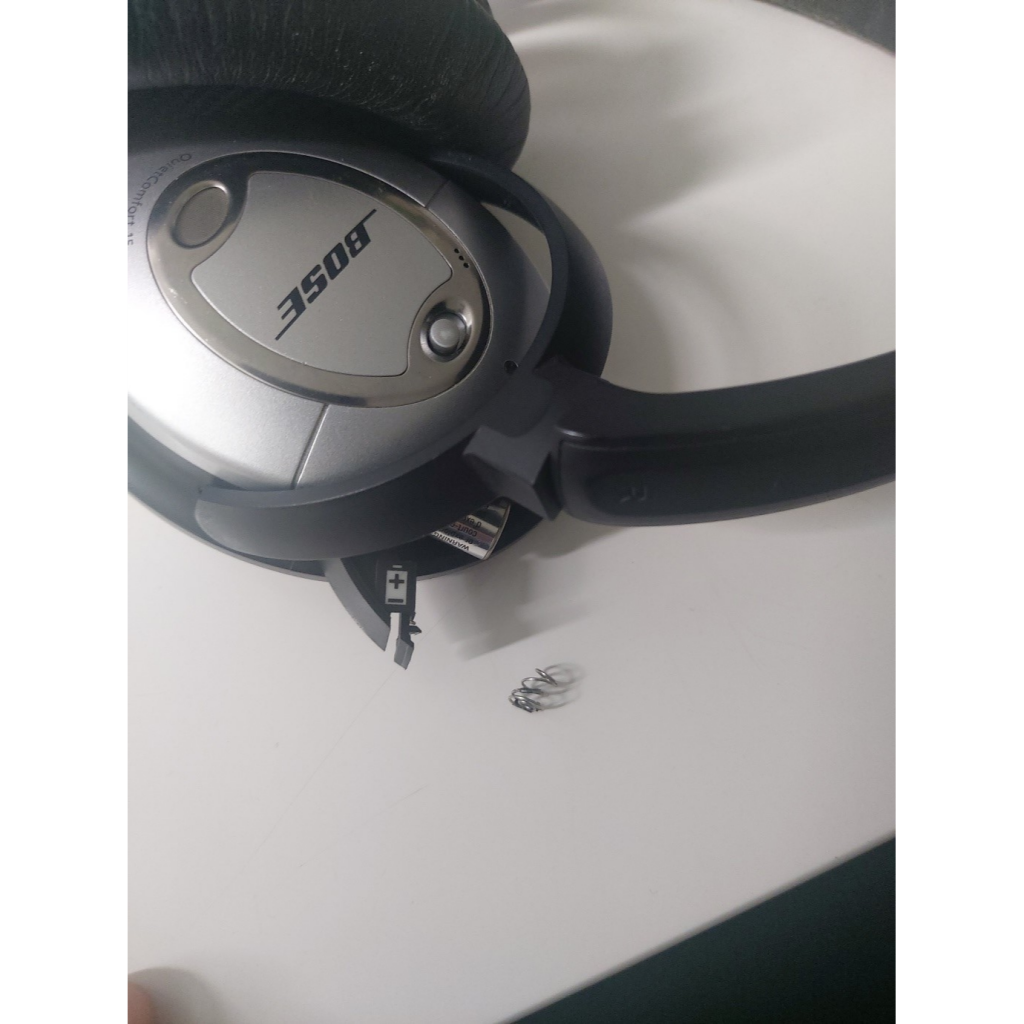 12:38 PM 
Thank you. 
12:38 PM 
In this case, we need to create a replacement order for the headphone. We will replace it with Qc 35 II as Qc 15 is discontinued. There will be a charge of $325 plus shipping and handling. 
12:40 PM 
You will also get one year warranty for the headphone. 
12:41 PM 
I can by QC 35 II new for 306? 
12:41 PM 
I am unable to open the link due to some restrictions. Might be possible Jbhifi is selling the QC 35 II in an offer or a refurbished one. 
12:43 PM 
they are selling brand new QC 35 II for 306 dollars 
12:44 PM 
I see. 
12:44 PM 
so you are just selling me new headphones not a replacement? 
12:44 PM 
no trade in ? 
I would do the QC 700 for 325 that seems like a trade in offer 
12:45 PM 
The original price of QC 35 II in our website is $414.95 and in replacement with your headphone we are charging $325. 
12:46 PM 
but I can get new ones from a shop for cheaper not refurbished ones? 
12:47 PM 
I wish I could however the trade in option is not available for your headphones. 
12:47 PM 
so you dont want the old ones , your just selling me a refurbished ones from your store? 
12:47 PM 
You need to send your QC 15 to us and once we receive the product, we will ship a new QC 35 II. 
12:48 PM 
what about SoundLink® around-ear wireless headphones II? 
12:50 PM 
I am afraid that headphone is also not available. There is only one headphone available in replacement offer which is QC 35 II because your headphone is from QC family. 
12:52 PM 
And you want to sell it to me for more than 15$ from Dick smith , Catch or the day and JB hifi and I see have to send you my old ones back? 
Doesn't make sense? 
12:53 PM 
I dont mind paying Bose less that what I can buy it for at Retail to trade in my old one 
12:54 PM 
but not when retail is cheaper? 
12:55 PM 
I understand that. If I have been in your place then I would have felt the same. If you are getting best offer in Dick smith , Catch or the day and JB hifi then you can purchase it from there.  
12:55 PM 
cant I get a send you back my old ones can get a voucher to use for something else different model at bose? 
12:56 PM 
you are giving me a "100$" discount you claim 
but you wont let me choose a different product to still remain with the brand? 
12:57 PM 
I apologize, we don't have that option available. If really that option was available then certainly I have shared it to you. 
I understand that this wasn't the kind of response you've been looking for, but please be assured that I have exhausted all my resources to help you here.  
12:59 PM 
ok , I've just checked the Australian Consumer Law and I dont feel replacement you are offering is suitable , I understand the device is not manufactured anymore but usually companies such as bose offer better replacments then a part thats more expensive then I can purchase it elsewhere 
I think I will lodge a VCAT complaint against vcat with all this info , do you need to escalate this to anyone else , I will need to use this chat log as evidience in my claim? 
1:03 PM 
*against bose 
1:04 PM 
The best I can do is, I can provide 20% discount on your replacement order.  
1:05 PM 
325 minus 20% or the 325 is the 20% which is more than australian retail shops are selling the product for 
1:06 PM 
It will be around $260 after the discount.  
1:08 PM 
That seems like a fair discount, I will accept that with trade in for my QC15s